CROCKPOT S

ALSA CHICKEN
(Two Ingredients = Dinner Winner)
Put two chicken breasts in the crock pot and cover 'em with salsa and what do you get? SALSA CHICKEN!!!!
Only two ingredients are needed for this oh-so-simple yet oh-so-tasty dish.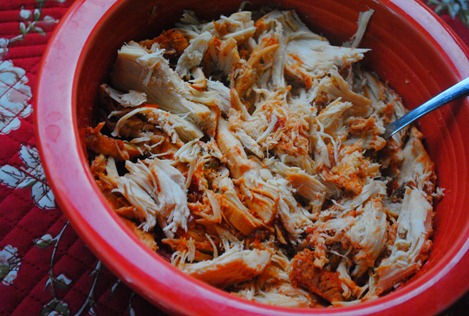 After placing the chicken in the crock pot and covering it in salsa, I let it cook on low all day while I was at work (about eight hours).
PORKLOIN in CROCKPOT
Start at noon.
Place in crockpot in this order:2 Potatoes - cut into small chunks Whole white onion. Quartered and layered over potatoes.
Pork loin 1 table spoon minced garlic
1 tsp black pepper
1 package dry onion soup
1 cup warm water (pour around the loin, not on it)
Cook low heat